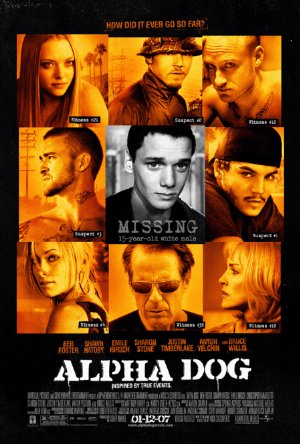 Pisci: Nick Cassavetes
Glumci:
Bruce Willis, Matthew Barry, Emile Hirsch, Fernando Vargas
Opis: Johnny and a couple pals kidnap Jake's 15-year-old brother, Zach, then assigns his buddy Frankie to be Zach's minder. They develop a brotherly friendship. Zach parties with his captors as things begin to spin out of control.
OBAVESTENJE! Postovani, u slucaju da ne mozete da postite video sadrzaj, iskljucite ad-block ili/i pokusajte sa drugim pretrazivacem, napominjemo, mi ne streamujemo video sadrzaj tako da ne mozemo ni uticati na njega, sve reklame sto se pojave su reklame od samog hostera, hvala i uzivajte u gledanju, Vase ONLINE-SERIJE.COM