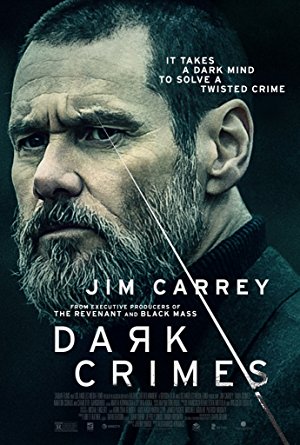 Rezija:
Alexandros Avranas
Pisci: David Grann (inspired by the article "True Crime: A Postmodern Murder Mystery" by), Jeremy Brock
Glumci:
Jim Carrey, Marton Csokas, Charlotte Gainsbourg, Kati Outinen
Opis: A murder investigation of a slain business man turns to clues found in an author's book about an eerily similar crime. Based on the 2008 article "True Crimes - A postmodern murder mystery" by David Grann.
OBAVESTENJE! Postovani, u slucaju da ne mozete da postite video sadrzaj, iskljucite ad-block ili/i pokusajte sa drugim pretrazivacem, napominjemo, mi ne streamujemo video sadrzaj tako da ne mozemo ni uticati na njega, sve reklame sto se pojave su reklame od samog hostera, hvala i uzivajte u gledanju, Vase ONLINE-SERIJE.COM
Žao nam je.
Ovaj film trenutno nema dostupnih stream linkova, posjetite nas malo kasnije.
---
We are sorry.
This movie isn't currently available, please visit us later.