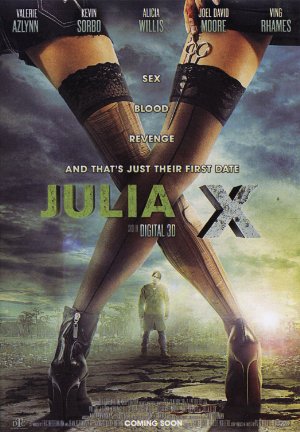 Pisci: Matt Cunningham, P.J. Pettiette (story)
Glumci:
Valerie Azlynn, Kevin Sorbo, Alicia Leigh Willis, Joel David Moore
Opis: Meeting a man on the Internet, Julia decides to see him in person, only to get abducted and branded with the letter "x" by that guy. A game of cat and mouse follows, but the story has an unexpected twist.
OBAVESTENJE! Postovani, u slucaju da ne mozete da postite video sadrzaj, iskljucite ad-block ili/i pokusajte sa drugim pretrazivacem, napominjemo, mi ne streamujemo video sadrzaj tako da ne mozemo ni uticati na njega, sve reklame sto se pojave su reklame od samog hostera, hvala i uzivajte u gledanju, Vase ONLINE-SERIJE.COM