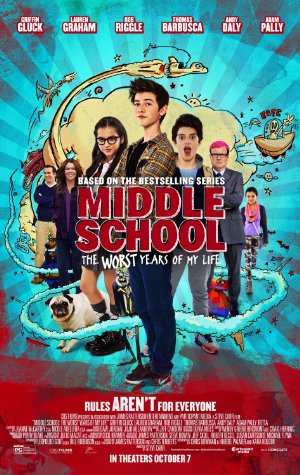 Pisci: Chris Bowman (screenplay by), Hubbel Palmer (screenplay by), Kara Holden (screenplay by), James Patterson (based on the book by)
Glumci:
Griffin Gluck, Lauren Graham, Alexa Nisenson, Andrew Daly
Opis: After his principal (Andy Daly) destroys his sketchbook, Rafe (Griffin Gluck) and his best friend Leo (Thomas Barbusca) decide to "destroy his book" and break every rule in the school's Code of Conduct.
OBAVESTENJE! Postovani, u slucaju da ne mozete da postite video sadrzaj, iskljucite ad-block ili/i pokusajte sa drugim pretrazivacem, napominjemo, mi ne streamujemo video sadrzaj tako da ne mozemo ni uticati na njega, sve reklame sto se pojave su reklame od samog hostera, hvala i uzivajte u gledanju, Vase ONLINE-SERIJE.COM
Žao nam je.
Ovaj film trenutno nema dostupnih stream linkova, posjetite nas malo kasnije.
---
We are sorry.
This movie isn't currently available, please visit us later.