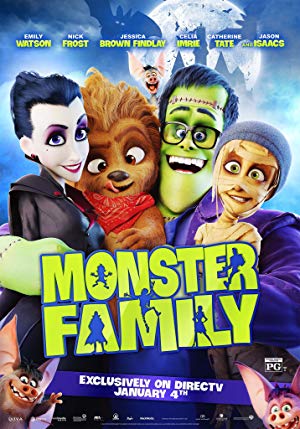 Pisci: David Safier (screenplay), Catharina Junk (screenplay), David Safier (book), Benedikt Niemann (additional writing), Kirstie Falk
Glumci:
Emily Watson, Jason Isaacs, Nick Frost, Jessica Brown Findlay
Opis: Despite the title, the Wishbone family are far from happy. In an attempt to reconnect as a family, Mum and Emma plan a fun night out. However, her plan backfires when an evil witch curses them, and they're all turned into Monsters.
OBAVESTENJE! Postovani, u slucaju da ne mozete da postite video sadrzaj, iskljucite ad-block ili/i pokusajte sa drugim pretrazivacem, napominjemo, mi ne streamujemo video sadrzaj tako da ne mozemo ni uticati na njega, sve reklame sto se pojave su reklame od samog hostera, hvala i uzivajte u gledanju, Vase ONLINE-SERIJE.COM