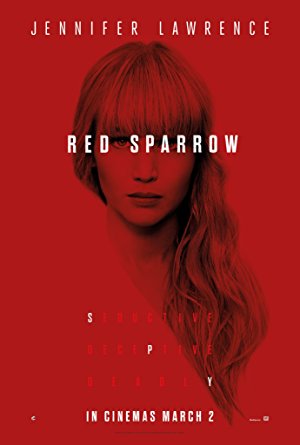 Pisci: Justin Haythe (screenplay by), Jason Matthews (based upon the book by)
Glumci:
Jennifer Lawrence, Joel Edgerton, Matthias Schoenaerts, Charlotte Rampling
Opis: Ballerina Dominika Egorova is recruited to 'Sparrow School,' a Russian intelligence service where she is forced to use her body as a weapon. Her first mission, targeting a C.I.A. agent, threatens to unravel the security of both nations.
OBAVESTENJE! Postovani, u slucaju da ne mozete da postite video sadrzaj, iskljucite ad-block ili/i pokusajte sa drugim pretrazivacem, napominjemo, mi ne streamujemo video sadrzaj tako da ne mozemo ni uticati na njega, sve reklame sto se pojave su reklame od samog hostera, hvala i uzivajte u gledanju, Vase ONLINE-SERIJE.COM