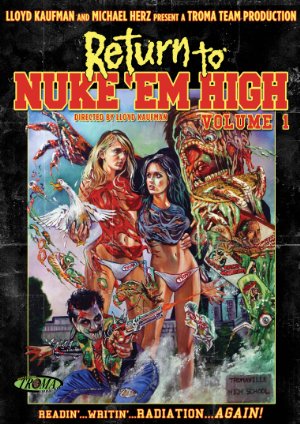 Pisci: Travis Campbell, Casey Clapp (additional material), Derek Dressler, Aaron Hamel (additional material by), Lloyd Kaufman
Glumci:
Asta Paredes, Catherine Corcoran, Vito Trigo, Clay von Carlowitz
Opis: Return to the Class of Nuke 'Em High follows a young couple that are up against the school glee club. Unfortunately, the glee club has mutated into a gang called The Cretins. When the other...
OBAVESTENJE! Postovani, u slucaju da ne mozete da postite video sadrzaj, iskljucite ad-block ili/i pokusajte sa drugim pretrazivacem, napominjemo, mi ne streamujemo video sadrzaj tako da ne mozemo ni uticati na njega, sve reklame sto se pojave su reklame od samog hostera, hvala i uzivajte u gledanju, Vase ONLINE-SERIJE.COM