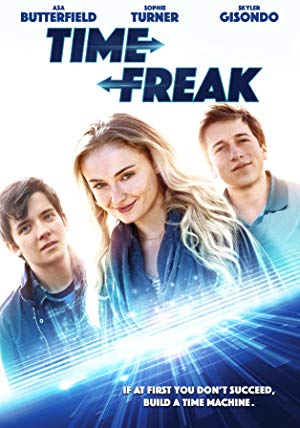 Pisci: Andrew Bowler
Glumci:
Asa Butterfield, Sophie Turner, Skyler Gisondo, Will Peltz
Opis: A genius teenage boy is in love with a girl who breaks up after a year. He invents a time-machine and tries to fix the break-up repeatedly. He finally goes a year back with his friend/advisor to fix the bad days.
OBAVESTENJE! Postovani, u slucaju da ne mozete da postite video sadrzaj, iskljucite ad-block ili/i pokusajte sa drugim pretrazivacem, napominjemo, mi ne streamujemo video sadrzaj tako da ne mozemo ni uticati na njega, sve reklame sto se pojave su reklame od samog hostera, hvala i uzivajte u gledanju, Vase Online-Serije.com
Molimo vas da izaberete stream preko kojeg zelite da gledate