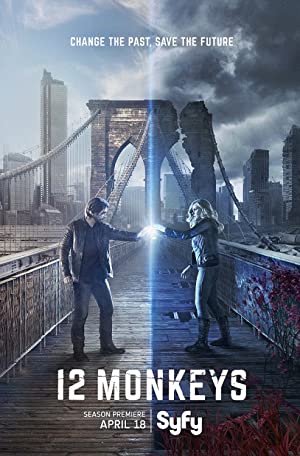 Pisci: Travis Fickett, Terry Matalas
Glumci:
Aaron Stanford, Amanda Schull, Barbara Sukowa, Emily Hampshire
Opis: Follows the journey of a time traveler from the post-apocalyptic future who appears in present day on a mission to locate and eradicate the source of a deadly plague that will nearly destroy the human race...
OBAVESTENJE! Postovani, u slucaju da ne mozete da postite video sadrzaj, iskljucite ad-block ili/i pokusajte sa drugim pretrazivacem, napominjemo, mi ne streamujemo video sadrzaj tako da ne mozemo ni uticati na njega, sve reklame sto se pojave su reklame od samog hostera, hvala i uzivajte u gledanju, Vase ONLINE-SERIJE.COM
Žao nam je.
Trenutno nema dostupnih stream linkova, posjetite nas malo kasnije.
---
We are sorry.
There are currently no streaming links available, please visit us later.