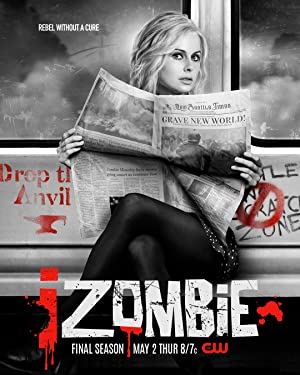 Pisci: Diane Ruggiero, Rob Thomas
Glumci:
Rose McIver, Malcolm Goodwin, Rahul Kohli, Robert Buckley
Opis: Liv Moore, a medical student, gets invited in a party which turns into a macabre zombie arena. Liv wakes up from dead and becomes a zombie. For maintaining her humanity she must eat human brains so she began working in coroner's office to access brains. Eating a brain gives her memories and traits of that person. So she helps detective Clive Babineaux to solve the murder as a psychic.
OBAVESTENJE! Postovani, u slucaju da ne mozete da postite video sadrzaj, iskljucite ad-block ili/i pokusajte sa drugim pretrazivacem, napominjemo, mi ne streamujemo video sadrzaj tako da ne mozemo ni uticati na njega, sve reklame sto se pojave su reklame od samog hostera, hvala i uzivajte u gledanju, Vase ONLINE-SERIJE.COM
Molimo vas da izaberete sezonu i epizodu koju zelite da gledate