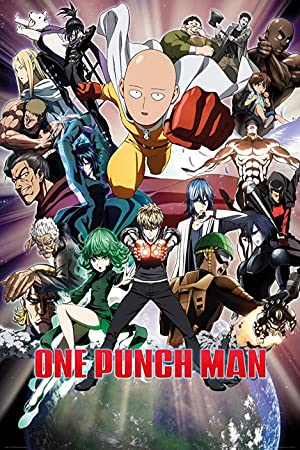 Glumci:
Max Mittelman, Makoto Furukawa, Kaito Ishikawa, Zach Aguilar
Opis: In a world of superhuman beings, Saitama is a unique hero, he can defeat enemies with a single punch. But being just one hero in a world filled with them, his life is empty and hollow: he gets no respect from anyone, he displays a laidback attitude to everything and for the most part, he finds his overall hero life pointless... and worst of all, he lost his hair due to intense training. These are the adventures of an ordinary yet extraordinary hero.
OBAVESTENJE! Postovani, u slucaju da ne mozete da postite video sadrzaj, iskljucite ad-block ili/i pokusajte sa drugim pretrazivacem, napominjemo, mi ne streamujemo video sadrzaj tako da ne mozemo ni uticati na njega, sve reklame sto se pojave su reklame od samog hostera, hvala i uzivajte u gledanju, Vase ONLINE-SERIJE.COM
Žao nam je.
Trenutno nema dostupnih stream linkova, posjetite nas malo kasnije.
---
We are sorry.
There are currently no streaming links available, please visit us later.