Origins: The Journey of Humankind - The Power of Money (2017–)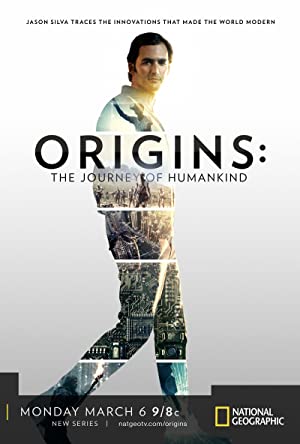 Pisci: N/A
Glumci:
Jason Silva, Mark Monroe, Chris Fisher
Opis: Our primal curiosity has sparked new inventions and revealed the mysteries of the universe. This eight part mini series strives to trace the pivotal innovations that make us modern.
OBAVESTENJE! Postovani, u slucaju da ne mozete da postite video sadrzaj, iskljucite ad-block ili/i pokusajte sa drugim pretrazivacem, napominjemo, mi ne streamujemo video sadrzaj tako da ne mozemo ni uticati na njega, sve reklame sto se pojave su reklame od samog hostera, hvala i uzivajte u gledanju, Vase ONLINE-SERIJE.COM
Žao nam je.
Trenutno nema dostupnih stream linkova, posjetite nas malo kasnije.
---
We are sorry.
There are currently no streaming links available, please visit us later.