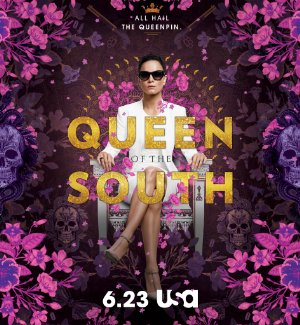 Pisci: M.A. Fortin, Joshua John Miller
Glumci:
Alice Braga, Veronica Falcón, Peter Gadiot, Hemky Madera
Opis: Queen of the South tells the powerful story of Teresa Mendoza, a woman who is forced to run and seek refuge in America after her drug-dealing boyfriend is unexpectedly murdered in Mexico. In the process, she teams up with an unlikely figure from her past to bring down the leader of the very drug trafficking ring that has her on the run......
OBAVESTENJE! Postovani, u slucaju da ne mozete da postite video sadrzaj, iskljucite ad-block ili/i pokusajte sa drugim pretrazivacem, napominjemo, mi ne streamujemo video sadrzaj tako da ne mozemo ni uticati na njega, sve reklame sto se pojave su reklame od samog hostera, hvala i uzivajte u gledanju, Vase ONLINE-SERIJE.COM
Žao nam je.
Trenutno nema dostupnih stream linkova, posjetite nas malo kasnije.
---
We are sorry.
There are currently no streaming links available, please visit us later.