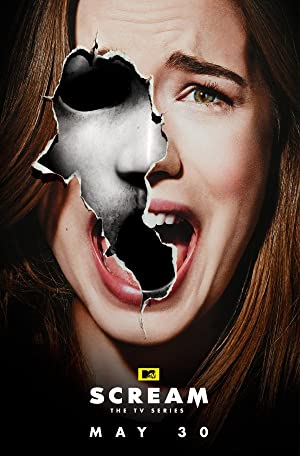 Pisci: Jay Beattie, Jill E. Blotevogel, Dan Dworkin
Glumci:
Willa Fitzgerald, Bex Taylor-Klaus, John Karna, Carlson Young
Opis: After a cyber-bullying incident results in a brutal murder, the shocking violence stirs up memories of a killing spree from the past that has haunted some, intrigued others and maybe just inspired a new killer. A group of teens - with two old friends struggling to reconnect at its heart - become lovers, enemies, suspects, targets and victims of an assassin who's out for blood...
OBAVESTENJE! Postovani, u slucaju da ne mozete da postite video sadrzaj, iskljucite ad-block ili/i pokusajte sa drugim pretrazivacem, napominjemo, mi ne streamujemo video sadrzaj tako da ne mozemo ni uticati na njega, sve reklame sto se pojave su reklame od samog hostera, hvala i uzivajte u gledanju, Vase ONLINE-SERIJE.COM
Žao nam je.
Trenutno nema dostupnih stream linkova, posjetite nas malo kasnije.
---
We are sorry.
There are currently no streaming links available, please visit us later.