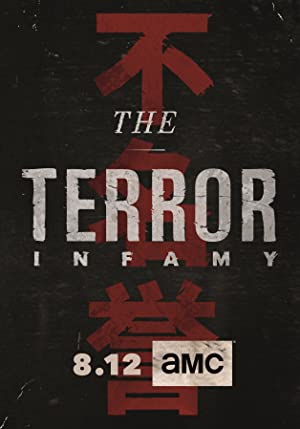 Pisci: David Kajganich, Max Borenstein, Alexander Woo
Glumci:
Jared Harris, Derek Mio, Tobias Menzies, Kiki Sukezane
Opis: Set in 1847. A crew of a Royal Naval expedition is sent to find the Arctic's treacherous Northwest Passage but instead discovers a monstrous predator, a cunning and vicious Gothic horror that stalks the ships in a desperate game of survival, the consequences of which could endanger the region and its native people forever...
OBAVESTENJE! Postovani, u slucaju da ne mozete da postite video sadrzaj, iskljucite ad-block ili/i pokusajte sa drugim pretrazivacem, napominjemo, mi ne streamujemo video sadrzaj tako da ne mozemo ni uticati na njega, sve reklame sto se pojave su reklame od samog hostera, hvala i uzivajte u gledanju, Vase ONLINE-SERIJE.COM
Žao nam je.
Trenutno nema dostupnih stream linkova, posjetite nas malo kasnije.
---
We are sorry.
There are currently no streaming links available, please visit us later.