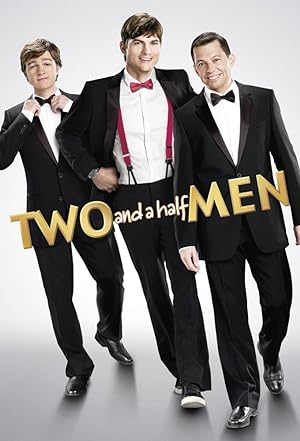 Pisci: Lee Aronsohn, Chuck Lorre
Glumci:
Jon Cryer, Angus T. Jones, Conchata Ferrell, Charlie Sheen
Opis: The Harper brothers Charlie and Alan are almost opposites but form a great team. They have little in common except their dislike for their mundane, maternally cold and domineering mother, Evelyn. Alan, a compulsively neat chiropractor and control-freak, is thrown out by his manipulative wife Judith who nevertheless gets him to pay for everything and do most jobs in the house. Charlie is a freelance jingle composer and irresistible Cassanova who lives in a luxurious beach-house and rarely gets up before noon. Charlie "temporarily" allows Alan and his son Jake, a food-obsessed, lazy school kid who shuttles between his parents, to move in with them after Alan's separation/divorce. The sitcom revolves around their conflicting lifestyles, raising Jake (who has the efficient, caring dad while having a ball with his fun-loving sugar uncle who teaches him boyish things), and bantering with Evelyn and various other friends and family. Other fairly regular characters include Charlie's cleaning lady Berta and his rich, self-confessed stalker neighbor Rose who often sneaks in to spy on Charlie.
OBAVESTENJE! Postovani, u slucaju da ne mozete da postite video sadrzaj, iskljucite ad-block ili/i pokusajte sa drugim pretrazivacem, napominjemo, mi ne streamujemo video sadrzaj tako da ne mozemo ni uticati na njega, sve reklame sto se pojave su reklame od samog hostera, hvala i uzivajte u gledanju, Vase ONLINE-SERIJE.COM
Molimo vas da izaberete sezonu i epizodu koju zelite da gledate